If you are running a small local business in Perth, it is crucial to improve your overall web presence. Maximizing your online presence involves having the right web design that can help get the attention of your potential market.
Perth Web design is also part of your company's image. It means that your web design should be part of your branding. Not only should you take a closer look at the colors that you use, you should also consider the fonts that you incorporate into your web design. Keep in mind that your website should be designed to sell your products. However, your site shouldn't just be made to facilitate sales. You have to understand the psyche of consumers as well. It simply means that you have to plan the overall aesthetics of your web design if you wish to maximize your presence.
But how exactly can you squeeze the most engagement on your website if you don't know the latest web design trends? Here are some easy to follow trends that can be applied by small and medium-sized businesses in Perth if they wish to improve their website.
Mobile-first approach
The focus of web design should always be its utilization and aesthetics. What you have to understand is that every website should be easy to use and pleasing to the eyes. And using both principles, there really is no excuse for businesses to not focus on mobile users. Your site should not only fit smaller screens, it should also be easy to use regardless of the device whether it's a mobile phone or a tablet.

According to Google, more than 50% of queries worldwide come from mobile devices. This means that more and more people are relying on their phones in order to look for products and services. For this reason alone, you have to cater your website to the changing behavior of internet users.
There are many perks that you can get once you start using a mobile-first approach. Not only does it allow you to get ranked higher, this can also potentially increase your sales and engagement.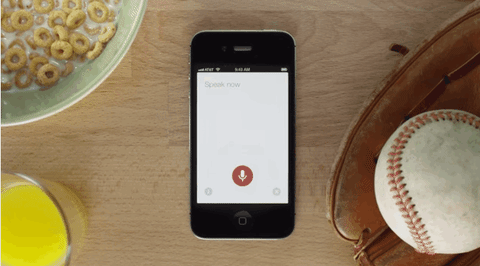 Animation
Another trend that is becoming popular today is the use of animation in web design. Animation has its perks since you can already convey your message even without the use of text. Animation can also play a huge role in bringing an overall personality to a brand. And also, it can also make the website be more dynamic and less static which can encourage engagement on the part of its user.
Typography
Over the years, there's a growing popularity in terms of the use of typography. Typography is becoming a great tool not only to communicate your intentions but to also build your brand. Typography can be used in order to shape your company's identity.
For instance, fonts that are slanted are usually used by companies that are bold and are less conventional.
There are also those companies that make use of custom typography considering the rise higher resolution of screens and monitors. And this means that webmasters have the freedom to utilize different fonts also for aesthetic purpose.
Vibrant Color Schemes
Popular websites this year started using vibrant and bold colors in their design. In the past years, many websites were stuck using safe and even minimalist colors, but today, more and more websites are exploring vibrant and even supersaturated shades.
Part of what made this trendy is the development of monitors and devices that can even fully accentuate richer colors. Implementing vibrant colors in your website is a great way to stand out from the rest of the companies that have been stuck using web-safe colors.
Custom Photos and videos
Visuals are also important when it comes to your website. Instead of using stock photos, it is particularly important to invest in custom-made photos of your company or of your products. Take the opportunity to showcase the beauty of your product considering the ability of screens to feature photos in great detail.
Aside from photos, you can also take a closer look at how you can integrate videos in your website. But of course, if you are going to have a video that automatically plays once the user visits your site, it is a good idea that you mute the sound so it won't be irritating to people who are using their headphones or those who are cranked their speakers.
Custom-made illustrations
Aside from high-quality custom photos, another visual tool that you can incorporate into your website today is the use of custom-made illustrations. Illustrations can be tailored according to your website's overall branding.
Though you might be thinking that it is only a good option for those brands that are fun and energetic, this can also be used in order to target right-brained customers that respond to visuals more. Keep in mind that whatever type of business you are currently running, there will always be an illustration style that can fit your needs.
Gradients
Is flat design already a trend of yesteryears? If you will look at different websites today, a lot of them are no longer using the flat website design used in prior years. Instead, what they are using is a new "semi-flat" or "flat 2.0" that relies on gradients and shadows. However, flat design is still prevalent in these web designs. Gradients and shadows are merely used in moderation.
Room for content
Even today, content is still king on the World Wide Web. This only means that you will still need to provide enough space where you can craft your content in order to ensure that your audience is going to learn more about your company and what you actually stand for. This can also help improve your overall SEO.
Are you looking for ideas that you can implement on your website? Different industries in Perth, Australia can be highly competitive and in some occasions, making adjustments in your website is all it needs in order to achieve the results that you wanted to have.
Do you have to apply all of the things that we have mentioned? Not exactly. Different businesses have different needs and impressions that they want to leave to their market. Just find the time to see which trend is applicable on your website.
https://www.hotchili.digital/wp-content/uploads/2018/09/Website-design-trends-1-705x353-1.jpg
346
705
Hot Chili Digital
http://www.hotchili.digital/wp-content/uploads/2018/09/Hotchilidigital-logo-hi-res-no-border-300x274-1-300x274.jpg
Hot Chili Digital
2018-09-24 04:32:24
2019-01-02 13:11:11
Easy To Follow Web Design Trends For Perth Businesses